Most trusted website to sell Ethereum in Dubai
FinChain is a reliable platform for selling Ethereum. The website provides the following benefits to the sellers.
Higher liquidity
Enhanced security
Good customer support
Timely transactions and updates
Higher liquidity
FinChain is a well-established platform with a large user base. Therefore the trading volume on the platform is relatively high, with many buyers and sellers available at all times. Therefore, there is high liquidity on the platform that benefits sellers and buyers alike. As a seller, you have a higher chance of getting a reasonable price for your Ethereum and the most value from your investment.
Enhanced security
You do not have to worry about losing your Ethereum investment to fraudsters or hackers on FinChain. A high level of safety is enabled when you sell Ethereum through the platform, complete with the latest encryption technology. Your personal information and transaction details are protected from external threats, and the sales happen efficiently.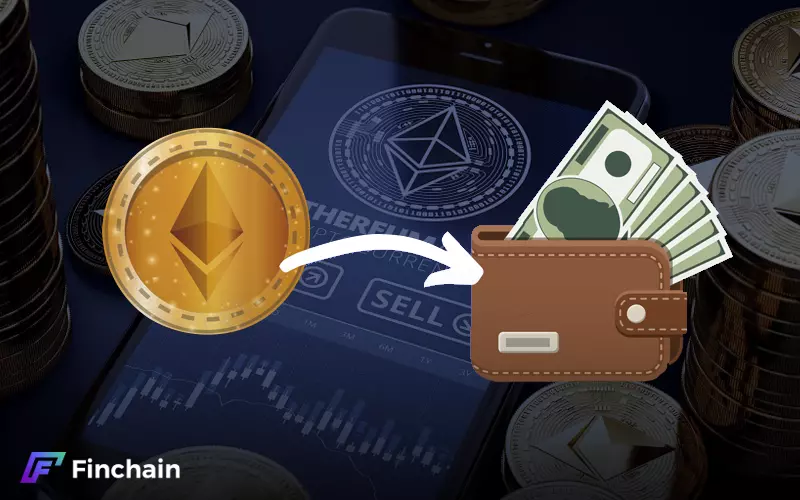 Good customer support
FinChain offers customer support around the clock. You can contact the team for any assistance, and clear your queries instantly. It will help you understand when and how to sell Ethereum for the best returns. The service is especially useful if you are new to crypto and unsure of the best ways to approach Ethereum sales.
Timely transactions and updates
Once you make a selling decision, the process happens instantly. There are no unnecessary delays or detours involved in FinChain's selling process. The revenue from the sales will be promptly credited to your account through the chosen payment method. Furthermore, the platform provides timely updates during the sale for a worry-free experience.
How to Sell Ethereum in Dubai
You can sell or buy Ethereum in Dubai with ease through FinChain. The platform has a simple, straightforward, transparent process for selling cryptocurrencies like Ether
First, you must access the website and sign up as a new member with your personal information. Then, you should keep an eye on the latest trends in the Ethereum market for a better understanding of the best time to make sales. When the time is right, use the FinChain platform to sell Ethereum and ensure the sale is worthwhile
The platform supports fiat currencies like AED, USD, EUR, RUB and INR. As a seller, you can choose the currency you prefer to receive your returns. If you want to sell Ethereum in Dubai, it is recommended to deal with United Arab Emirates dirhams.
Selling Ethereum in a few simple steps!
The process of selling Ethereum on FinChain is simple. Just follow the steps below as a member of the platform.
Open Finchain.Tech and click on Sell Ethereum
Choose the amount of Ethereum that you want to sell
Start selling your Ethereum
Withdrawal of your money from selling Ethereum
Open Finchain.Tech and click on Sell Ethereum
Log into your FinChain account through the app. Then, head to the 'Sell' section, where you can opt to sell Ethereum.
Choose the amount of Ethereum that you want to sell
Next, you must decide the amount of Ethereum you want to sell. It is unnecessary to sell your entire Ethereum storage all at once since the value might increase later. Your decisions at this stage must be backed up by proper research and thorough planning, leaving less room for regrets. Once you decide, enter the desired amount in the space provided.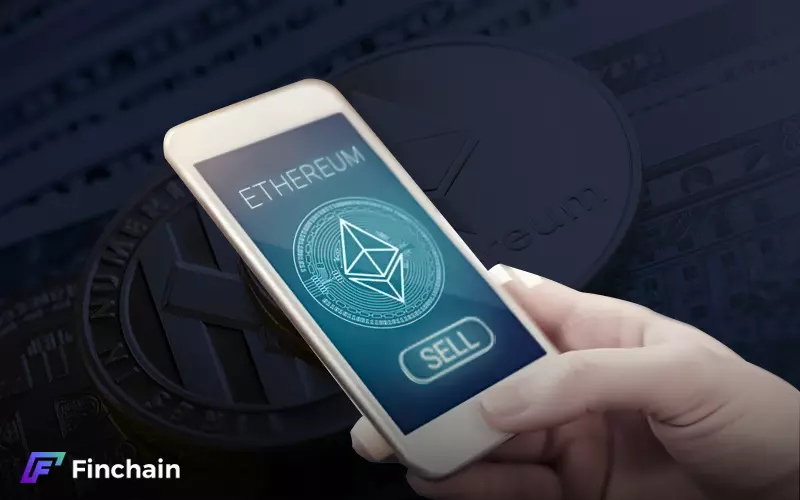 Start selling your Ethereum
FinChain has an OTC desk in its crypto platform, where you can keep an eye on the selling prices for Ethereum. Observe it carefully, and sell Ethereum accordingly.
Withdrawal of your money from selling Ethereum
FinChain offers multiple options to receive money after you sell Ethereum in Dubai. It is possible to receive the entire amount in cash by contacting the team. Or else, the money will be directly transferred to your bank account. The processing time depends on your geographical location and the method you choose.
Frequent questions about selling Ethereum