Why buy Ethereum in FinChain.
There are several reasons why it is ideal to buy Ethereum in Dubai from FinChain. The top ones are as follows.
Safety
Minimal charges
Quick transactions
Well-developed platform
Safety
FinChain prioritizes security while enabling Ethereum purchases. The website's system is safe and protected from hackers and data leaks. You can safely buy Ethereum on the site without worrying about third parties gathering or manipulating your transaction details at any point.
Minimal charges
The fees that FinChain charges when you buy Ethereum are relatively low. Therefore, you can ensure more value for crypto purchases and save money on transaction costs.
Quick transactions
FinChain enables fast and seamless transactions, ensuring that your Ethereum purchases are processed instantly. You can enjoy quick and stress-free purchases without facing any unnecessary delays.
Well-developed platform
Whether new or experienced in crypto, you can buy Ethereum easily on the FinChain platform. The website is well-developed and has a user-friendly interface, making it simple to initiate crypto purchases.
How to Buy Ethereum in Dubai and around the globe
You can buy or sell Ethereum in Dubai and anywhere in the world through FinChain. The platform offers dedicated customer support worldwide and guides potential buyers on the best ways to make purchases. Security and data privacy are ensured throughout the process so you can make purchases with zero worries.
The platform has a strong reputation as one of Dubai's best crypto trading platforms. Furthermore, the transaction fees are highly competitive, and several payment methods are available.
To make an Ethereum purchase, head to FinChain's crypto platform, provide your ID, and choose the purchase amount. The Ethereum market price will be provided, based on which you can make the purchase within minutes. It is that simple.
Buy Ethereum through VISA, Mastercard, or even cash
There are several payment methods available on FinChain to make hassle-free Ethereum purchases. The following are the top options.
Buy Ethereum through Visa
You must provide your Visa card details, including the card number, expiration date and CVV code to initiate the transaction. Typically, the transaction time varies depending on your geographical location.
Buy Ethereum through Mastercard
Submit information, such as your name, card number, card expiration date, billing address and CVV code to buy Ethereum through Mastercard.
Buy Ethereum in AED dirhams
You can pay for your Ethereum purchase with United Arab Emirates dirhams through a popular payment method such as VISA or Mastercard. Keep an eye on the Ethereum market prices in dirhams before making a purchase decision.
Buy Ethereum in USD dollars
If you are living outside the UAE, it is ideal to purchase Ethereum in US dollars. FinChain enables Ethereum sales through the currency with payment methods like PayPal.
Buy Ethereum through PayPal account
Provide details like your email address, payment purpose, payment method (bank account, debit card, etc.), and currency to use PayPal for Ethereum purchases.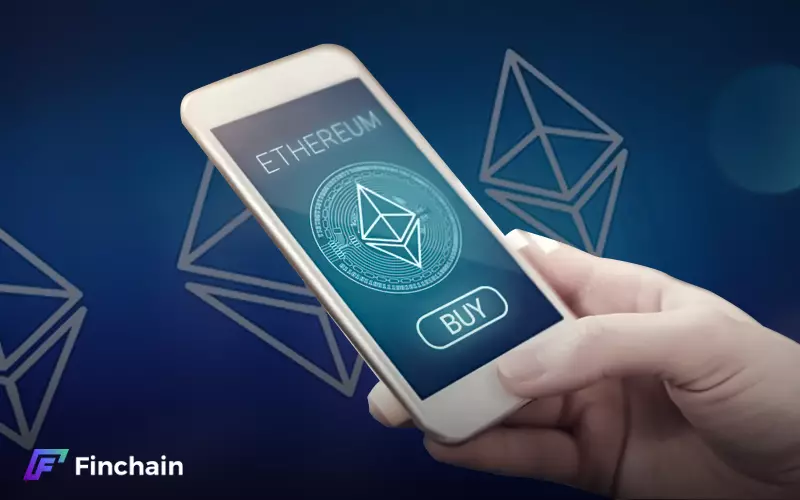 Start buying Ethereum in a few seconds
Listed below are the steps involved in buying Ethereum through FinChain.
Access the website
Register account
Connect wallet
Pay
Receive Ether
Access the website
FinChain has a user-friendly website. Check out the various services available on the website.
Register account
Register as a new customer of the FinChain platform by providing your personal details, such as your name and date of birth.
Connect wallet
Set up a secure crypto wallet to store and manage your crypto purchases. Choose a reliable and reputed wallet for added safety.
Pay
Go to the 'Buy' section on the FinChain platform. Check the Ether market rates, and mention the Ethereum amount you wish to purchase. Select a fiat payment option and initiate the transaction.
Receive Ether
Your Ether purchase will be credited as soon as possible. Store it in your digital wallet for future payments or investments.
How to invest in Ethereum
While it is a great idea to invest in Ethereum, you must keep the following tips in mind for a worthwhile experience.
Research on market trends
Choose a trustworthy platform
Set a clear budget
Ensure the safety of private keys
Study the long-term potential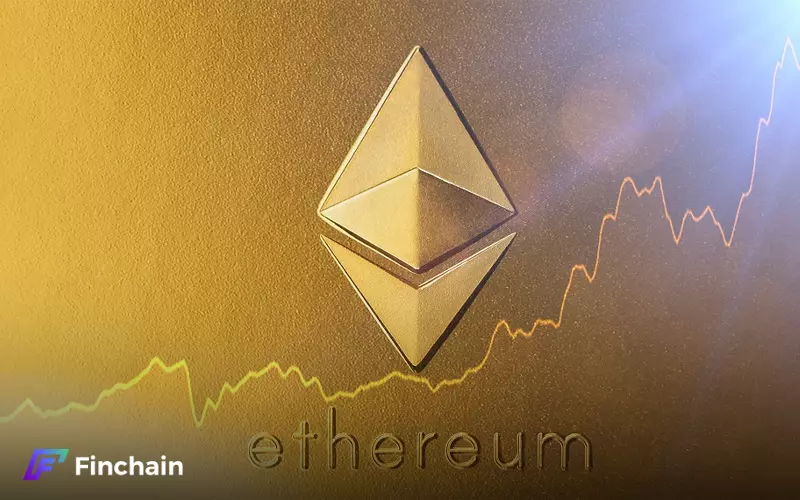 Research on market trends
It is essential to clearly understand how Ethereum works before making any purchase decisions. Understand the rewards and risks of making an Ethereum investment.
Choose a trustworthy platform
Pick a reliable and reputed trading platform like FinChain for your purchase needs. It will help you save time and money and make the experience more efficient.
Set a clear budget
Ether's value keeps fluctuating, so investing only the amount you are willing to lose is the smartest option. That said, the currency's value increases in many cases and can give you better returns.
Ensure the safety of private keys
Be careful while managing the private keys of your digital wallet where you store your Ether purchases. You may lose your entire Ethereum investment if the information is lost.
Study the long-term potential
Research shows that Ethereum's value will go up in the long run, regardless of fluctuations in the short term. It is, therefore, ideal to be patient and hold on to your purchases.
Most trusted platform to buy Ethereum in Dubai
FinChain is the most reliable crypto traders to buy Ethereum in Dubai. The platform offers several benefits to its customers, such as low transaction charges, prompt customer service, varying payment methods and more. Sign up on the platform today to make a worthwhile Ethereum investment.
Frequent questions about buying Ethereum